The Christmas Kettle collection may be the best-known image of the Salvation Army. Nearly everyone has seen such a kettle and many have dropped some coins into it before Christmas.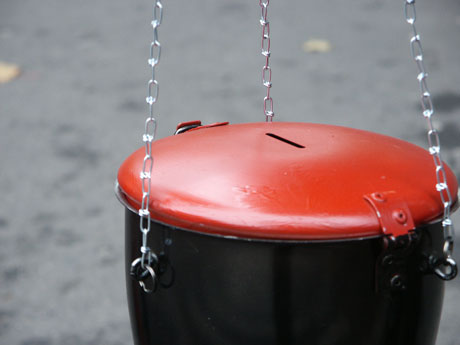 Salvation Army Captain Joseph McFee, who placed a kettle on a tripod at the San Francisco port back in 1891 and started to collect food for hungry sailors, could not have guessed that his invention would become world famous – one of the best-known brands worldwide. As an innovation, the kettle has retained its strength, and this year again, innumerable Christmas kettles across the world will bring Christmas joy to those who live in poverty. This proves how a small individual action can have far-reaching consequences.

Christmas Kettles came to Finland in 1906 and the Salvation Army's kettle collection has provided joy to Finnish homes ever since. In 1998, traditional outdoor kettles were complemented with a website raising funds online. This year activities expand again when unmanned kettles are placed in K-citymarkets and VR State Railways' ticket offices across Finland.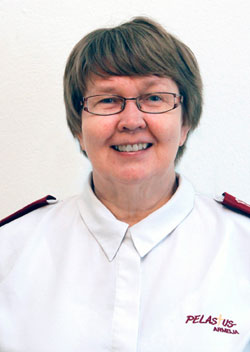 Eija Kornilow
Help from the Finns
The Christmas Kettle collection has been well received by the Finns and so we can help thousands of people with food vouchers, mental support, advice and other activities that provide support in their daily lives. Last Christmas we helped 7,600 households. Collection proceeds also enable us to continue providing support long after Christmas, which means that the total number of beneficiaries will be much larger. Donations also help us organize various camps and events for children and families throughout the year.
Bearing responsibility together
Our cooperation with Kesko started last year. The kettles in K-stores and K-citymarkets collect aid to low-income people also this Christmas. Our partners provide us with important support in this work.

The Salvation Army has a Christian background; we carry other people's burdens and help those in distress. We all belong to one family of humanity and are responsible for each other. Together we can do more than alone; therefore we are grateful to our every donor and partner.

Our world needs new innovations to spread the good. Anyone of us can be a new Joseph McFee who discovers a new way of doing good and helping one's neighbours. Let your imagination fly and consider what you could do. The good you do to others is good you do yourself. Helping will give you strength and joy. It will leave an unforgettable imprint.

Merry Christmas!

Eija Kornilow
Head for Communications
Finnish Salvation Army