Kesko is one of the leading retail companies in Northern Europe. Our growth strategy, first established in 2015, has proven effective, and its successful execution has seen the company's net sales grow and profitability improve significantly. This has also translated into considerable growth in the company's shareholder value. We will continue to execute the growth strategy in our three business divisions, taking targeted division-specific actions based on our strategy process this spring to ensure further growth in sales and profitability. Continuous improvement of customer experience, further development of digital services, and corporate responsibility and sustainability will become even more central to our strategy than before. We also updated our financial targets.
The fast-paced changes in the trading sector present us with great opportunities. Our core businesses – grocery trade, building and technical trade, and car trade – are areas in which we have strong market positions and the best capabilities and long-term development potential. We focus on quality and customer orientation to differentiate ourselves from the competition, from store services to digital services.
K Group is formed by Kesko and independent retailer entrepreneurs in Finland. The retailer entrepreneurs lend us a significant competitive advantage, and we employ the retailer business model whenever it serves us in terms of that.
Operating as 'One unified K' is an important part of our strategy. We want to establish a strong reliable K Brand and provide even better service to our customers. In addition to a common strategy, 'One unified K' means seamless cooperation with retailers and across business divisions.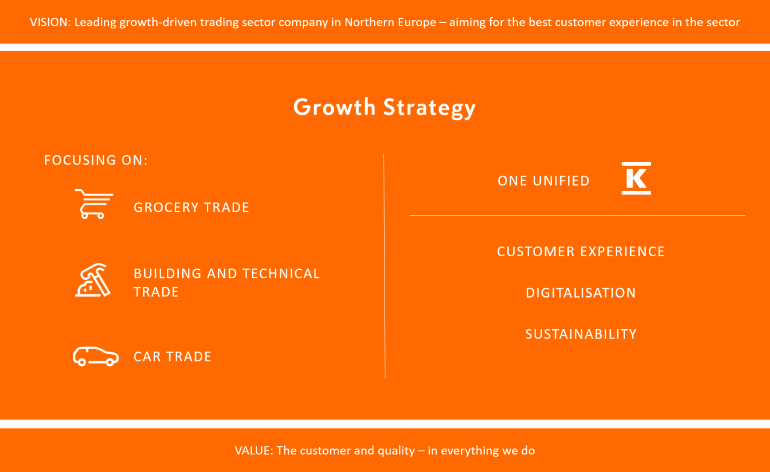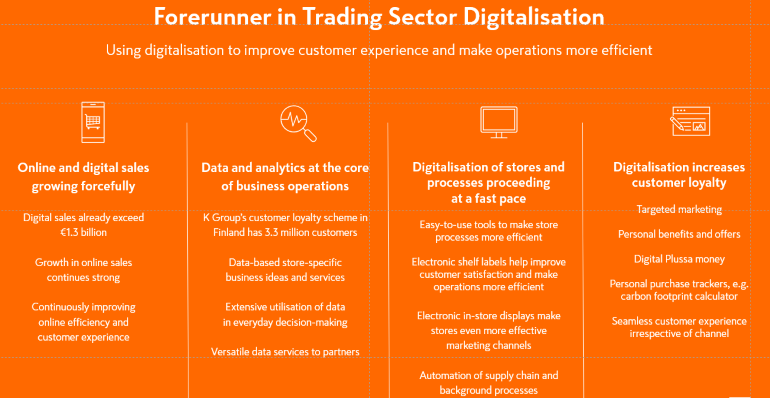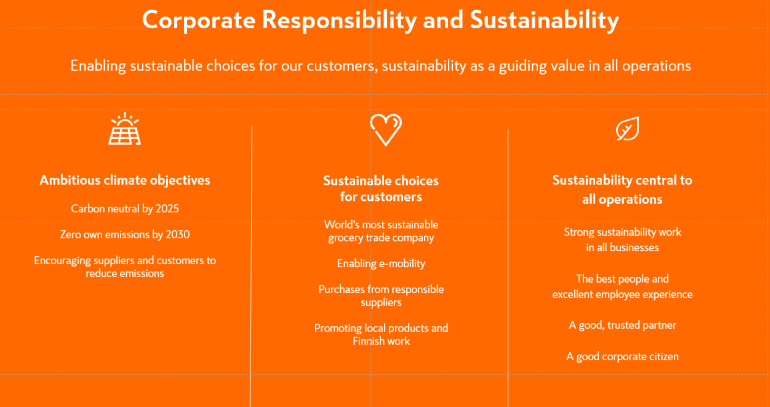 Watch President and CEO Mikko Helander and VP of Investor Relations Hanna Jaakkola discuss Kesko's strategy in spring 2021
Read more:
Release on updated strategy and financial targets (27.5.2021)
Strategy review in Kesko's Direction section of the 2020 Annual Report