An older gentleman comes in and blurts out right away: "I had to come in here to receive some of this toddler energy." The location is HelsinkiMissio's social living room, Albert's Living Room, in the Punavuori district in Helsinki, where families with children and seniors can meet and interact with each other. Volunteer seniors serve as hosts. Parents with small children and senior citizens can stop in and meet one another. The main emphasis is on pleasant time spent together. The interior of the space is comfortable and practically invites people to chat with each other and play together. The gentleman who just entered sits down on the couch and immediately a small boy with a book crawls onto his lap. They start reading the book, while the little boy's mother enjoys coffee with the other mothers.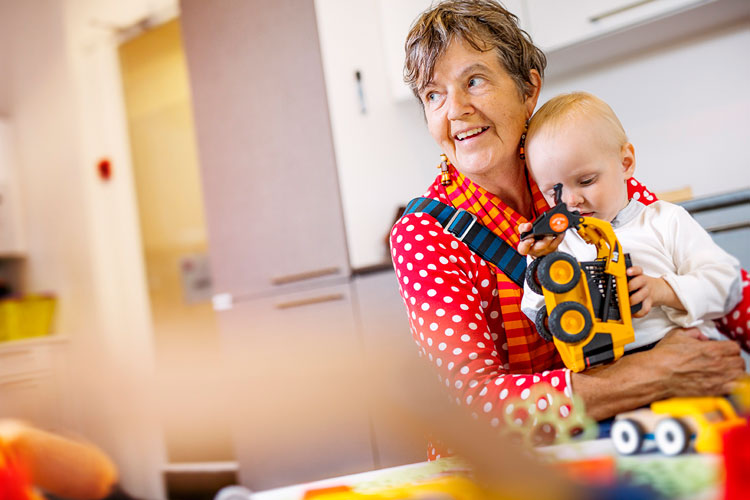 Photo: HelsinkiMissio / Jani Laukkanen
Many people, young or old, are lonely. Loneliness restricts one's social circle, and research has shown it is also hazardous to health. Interaction with others in daily life reduces loneliness. We have a lot of spaces that are natural meeting points for people. Libraries have traditionally created a strong sense of social belonging. Art museums gather people together around a shared art experience. In addition to providing experiences, art is associated with powerful social interaction.

In daily life, stores are locations that can well promote social interaction and help reduce loneliness. A K-store retailer in Lahti got the idea to create a social living room adjacent to the store. The space is called Ainon tupa and it is open every Friday. Local volunteers operate this living room, too, and the retailer provides the coffee and sweet rolls. There, many of the residents in the area have found someone to chat with, which has brought joy to their daily lives. This phenomenon has started to spread. In Iivisniemi in Espoo, Kaken kahvila run by the local K-store retailer offers lonely elderly people the opportunity to enjoy coffee and meet other people on Fridays.

But let's go back to Albert's Living Room, which brings different generations together. The seniors explain how refreshing it is to be around little children and how it brightens their day to play with them or just watch them play. The young parents are grateful for the children having someone to play with and for the opportunity to take a short break when others are looking after the child. Also the gentleman who came in for some toddler energy goes home feeling joyful.

Inkeri Ruuska
Service Director
HelsinkiMissio ry
Have you seen the online video with the human-like animal characters, dressed in coats and carrying purses, demonstrating bad behaviour in stores? A gorilla ploughs into people with his shopping trolley, a rude chicken skips greetings and niceties.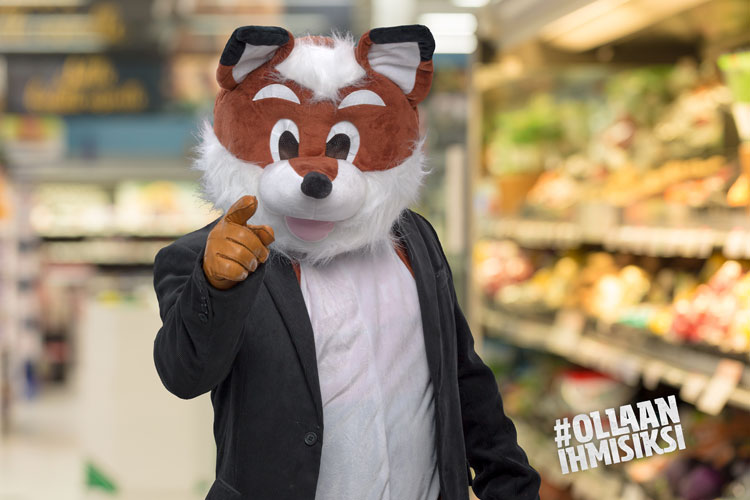 The Let's Behave Ourselves campaign video became familiar to many Finns in December and January when the Finnish Commerce Federation, Ministry of Economic Affairs and Employment, the Working Life 2020 project, Service Union United (PAM) and Finnish Grocery Trade Association worked together to campaign against bad behaviour.
Many of the people who saw the video online recognised the subject and saw its relevance to daily life. The link was evident in online discussions, social media likes, journalistic interest in the subject and feedback received by partners.

The link to daily life is confirmed by the study conducted by the Finnish Commerce Federation, with 63 per cent of the commercial respondents reporting that foul-mouthing and belittling of personnel had increased. Of consumers, 30 per cent had encountered disruptions caused by other customers in different customer service situations, and 52 per cent of them occurred in stores.

Many are trying to understand why these things are happening. Has the rude behaviour seen all too often on social media been transferred to face-to-face communication? Does the right to one's opinion also mean the right to be offensive or rude?

The goal of the communications campaign is to make consumers consider their own roles in the occupational wellbeing of sales clerks and other people working in customer service, and to strengthen the positive cycle that comes from employee wellbeing, good customer service and, ultimately, the success of the company.

The campaign was launched in the busiest season for retail trade, Christmas, as it often causes additional stress due to the rush. The discussion will continue in the spring, as the subject is by no means closed. We still increasingly need people to put themselves in the other person's shoes. Let's create a positive cycle!

You can view the Let's Behave Ourselves campaign videos at Facebook.com/ollaanihmisiksikaupassa/
#Ollaanihmisiksi #Vänligtbemött
Pia Pere-Vanhanen, Communications Director of the Finnish Commerce Federation