The updated nutrition recommendations were published in January 2014. The previous recommendations were from 2005, so it was indeed time to update the recommendations based on new research data. The main work was done by a Nordic expert group that organised a careful review of latest scientific evidence by some 150 experts. The assessment of scientific evidence was based on international criteria. The Nordic recommendations, on which the Finnish recommendations are based, were published in late 2013.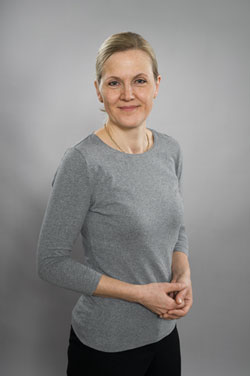 The nutrition recommendations are meant for healthy people who do a moderate amount of exercise, and their key target is to enhance public health and prevent diet-related diseases such as type 2 diabetes, cardiovascular diseases and obesity.
They also form the base for operations in health care, although they are not health care recommendations. For example, people with decreased bone density (osteoporosis) need more vitamin D and calcium than a healthy person, but in other respects, the nutrition recommendations suit them well.
As for individual vitamins and minerals, the nutrition recommendations provide a long-term target, so there is no need to worry if your diet is exceptional on some days or, say, on a holiday trip. Fortunately, our body is not that sensitive!

One target of the nutrition recommendations is to estimate the dietary intake of the population. For example, the results of the Finravinto 2012 study published at the turn of the year are compared to the recommendations. The comparison shows that we get too much salt and saturated fat, and also our sugar intake is on the upper limit of the recommendation. In contrast, we get too little dietary fibre, unsaturated fat and folate, a vitamin in the B group. Our diet also includes too little vegetables, berries and fruit.
Another target of the nutrition recommendations is to guide decisions on health policies. At the beginning of the 21st century, it was recognised that the vitamin D intake of Finns was inadequate with respect to the recommendations. As a consequence, a decision was made to add vitamin D in milk products. This improved Finns' vitamin D intake, but not yet enough. Therefore, the amount of vitamin D in milk products and margarines was increased. Currently, Finns' average vitamin D intake is adequate.




The food pyramid provides guidelines for compiling a diet – generously from the bottom and seldom from the top.
The plate model provides guidelines for a single meal. Bon appetit!
Read more: http://www.ravitsemusneuvottelukunta.fi/portal/en/nutrition+recommendations/

Ursula Schwab
Adjunct professor of nutrition therapy, University of Eastern Finland Kuopio Campus
Member of the expert group for the Nordic and Finnish nutrition recommendations.