Anna Salminen: The successful monitoring of the age limit for alcohol
Anna Salminen | 26.06.2017
The issue of the selling of alcohol was a subject of much lively debate during spring. In connection with that, retail stores' successful monitoring of the age limit for purchasing alcohol has also been actively discussed. And that is good, as the monitoring of the age limit for purchasing alcohol is robust. Sadly, when young people actually do manage to acquire alcohol, it is often bought for them by an adult.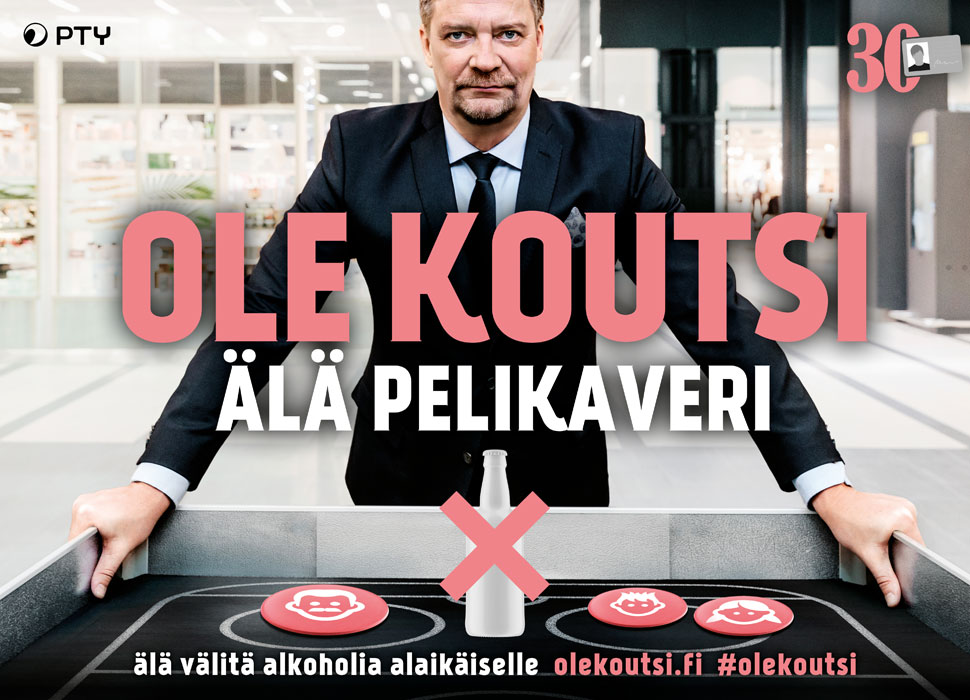 According to The National Institute for Health and Welfare's research Nuorten päihteiden käyttö Suomessa 1995–2015 [Alcohol and Drug Use among Adolescents in Finland 1995–2015. ESPAD survey results], 37% of young people said they obtained their alcoholic drinks from their friends and siblings. In addition, their parents as well as adult strangers also buy alcohol for young people. In fact, roughly 60% of the time when youths drink alcohol, it has been obtained for them by siblings, friends, parents or strangers over the age of 18.
Currently, only 1% of young people buy their alcohol directly from a store and it is increasingly rare for minors to even attempt to buy alcohol for themselves from a store. That extremely low percentage is due to the efforts of shop cashiers as well as clear communication and messages to customers, consequently youths know more than before about the rules for age limit monitoring.
Stores invest a great deal in ensuring that age limits are monitored in effective ways, furthermore, self-monitoring is also being constantly enhanced. For example, an age limit test, which over 120,000 cashiers have now passed, has been created to assist the training of store staff. With the help of staff training the reference age for alcohol and tobacco products was also increased from 23 to 30 years in 2013. By raising the reference age limit, the threshold for staff checking the age of customers was lowered. Thus, the more that adults are asked to prove their age, the lower is the amount of alcohol that falls into the hands of minors. The reform has been successful and nearly 70% of Finns believe that stores have been successful in their age limit monitoring (Suomi Syö 2016). Cashier workers also consider the higher age reference a good tool.
But what else can stores do to prevent minors from acquiring alcohol? Cashiers are trained on a regular basis, giving them the confidence and competence to be able to ask for proof of age. In addition, stores can join in the campaign: Be a coach, not be a player. The campaign began in March 2017 in almost all grocery stores and kiosks throughout Finland and features the successful Finnish ice-hockey coach Jukka Jalonen teaching adults to say "NO!" to buying alcohol for youths. It was this campaign that awoke in youths, parents and other adults the discussion and realisation that alcohol endangers the health and safety of young people and that distributing alcohol to minors is a crime. The campaign material can be seen at www.olekoutsi.fi.
Retail stores are committed to monitoring the age limit for alcohol and strongly increasing their effectiveness with regard to that. It has been a great pleasure to see that staff and customers have reacted positively to this development.
Anna Salminen, Food Specialist, PTY Communications Group Chairperson