IR Blog: pre-result recap of Kesko's Q4 in 2022
30.12.2022
Kesko will publish its Q4/2022 report on Thursday, 2 February 2023, at around 8.00 am Finnish time. Below is a recap of key events and news for Kesko in the fourth and final quarter of 2022.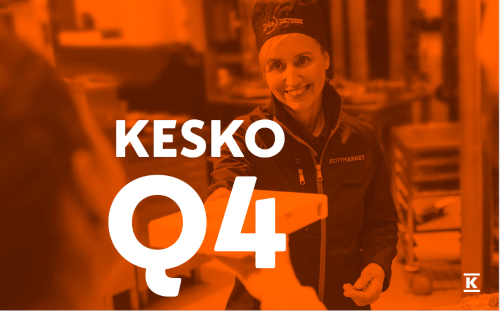 NEWS, FINANCIALS AND SHARES
SALES DEVELOPMENT
Sales figures for December will be released in mid-January.

SUSTAINABILITY
GROCERY TRADE
BUILDING AND TECHNICAL TRADE

CAR TRADE