Ellen Schliebitz: From Crisis to Clarity: Working to Support Supply Chain Workers & their Families in the Year of COVID-19
Ellen Schliebitz | 10.11.2020

Behind every product that lands in your home, there's a story. Stories of parent workers determined to build a brighter future for their children, even when it means only seeing them once a year. Stories of young people leaving home for the first time to work. Stories of families working in fields or in their homes, contributing to a long chain of processes that become part of the products we use every day.
Supply chains have without doubt created countless employment opportunities across Asia, but while so many workers rely on supply chains for their livelihoods, the same can be said for the businesses that depend on their labour.
COVID-19 has turned everything on its head. As supply chains ground to a halt, workers were left in limbo: no income, no schools, no childcare, no social security, no support.
Since the outbreak began, CCR CSR has been regularly reaching out to workers in its Asian project countries to understand how the pandemic is affecting them and to find ways to address their struggles.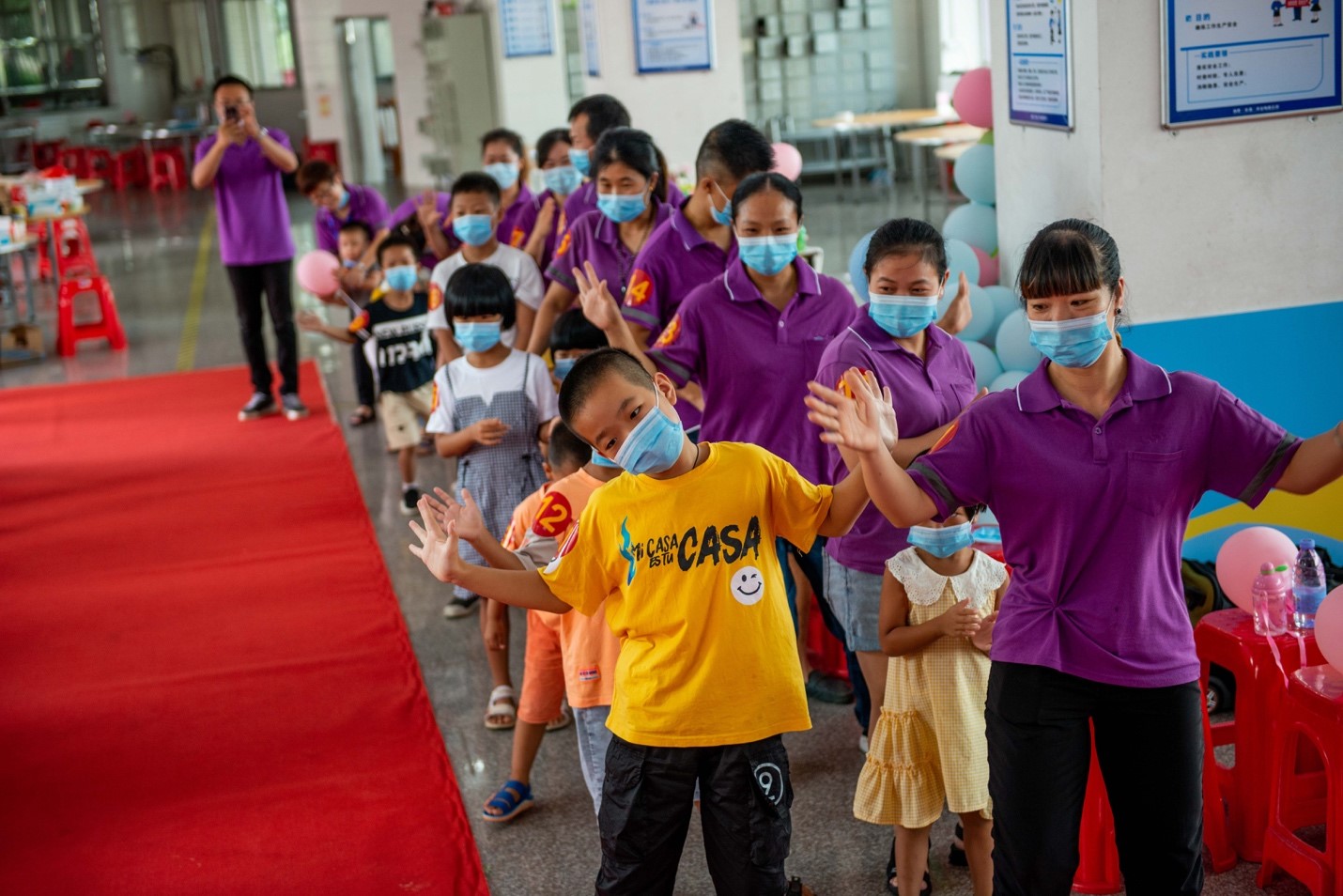 We have heard stories of families from China to Bangladesh having to cut nutritious food from their diets. We've heard stories of families falling into debt just to pay for basic life necessities such as in Indonesia where many rattan farmers have been incomeless since March. We've heard of parents worried about their children's education and future, such as in Myanmar where some families didn't have WI-FI or smart devices to access online schooling and education support. We've heard of children not going back to school so that they can work to support their families and parents suffering from anxiety and depression because of the uncertainty of it all.
But nine months after the pandemic began, we've gained an important thing: clarity. We see that supply chain workers are extremely vulnerable and have no safety nets. We also see that the line between children staying in school and engaging in child labour is extremely thin – one crisis and they may be pushed into a life of low-paid labour. But we also see that some companies are willing to support supply chain workers, despite an uncertain year.
CCR CSR works with a growing list of major brands and retailers, spread across multiple business sectors, to support parent workers, families and children in supply chains. In response to COVID-19 we've adapted our existing programmes to create long-term, scalable change in areas most needed, providing support in key areas including child labour prevention, youth development, the creation of family-friendly workplaces, migrant parent support and more.
A case in point are the 53 factories in China and Turkey that are engaging with CCR CSR to create family-friendly workplaces. In addition to embracing elements such as youth development, migrant parent training, responsible recruitment, some of those factories opted to open child friendly spaces within their premises in the summer of 2020. Because workers' children had a safe space to play, workers did not have to quit or take time off and they could focus on work better.
CCR CSR is also delivering training programmes which strengthen workers' parenting skills and equip them with other skills to help them stay safe at work and protect their families through COVID-19. Many of these factories that have implemented these programmes have become well-known in their local communities and are coveted places to work. They've also been able to leverage their status as a family-friendly employer to enhance their reputation and become attractive partners for buyers to work with.
As we head towards a new year – one designated by the UN as the "Year for the Elimination of Child Labour" – we have been given the opportunity to do things differently and when a company is ready to embrace that change, we will be there to support them.
Ellen Schliebitz
Director of Communications, CCR CSR
To find out more about how CCR CSR works with business to advance child rights, please visit www.ccrcsr.com. Follow us on Twitter, Linkedin and Facebook for regular updates and news.
Kesko is a member of the Center for Child Rights and Corporate Social Responsibility (CCR CSR) organisation. In 2019, Kesko opened a summer day care facility for the children of migrant workers at a site lighting factory in China, in cooperation with CCR CSR. This was part of the CCR CSR's Child-Friendly Spaces (CFS) initiative, which enabled the children of migrant workers to spend the summer with their parents by offering them day care close to the factory.