Päivi Makkonen: Sustainable alternative to packaging plastics can be found in well-managed Finnish forests
Päivi Makkonen | 13.06.2018
Consumers want to make sustainable choices. This can be seen every day in food stores, where customers increasingly pay attention not only to what they should eat but also to the food packaging. Concerns over the amount of plastic waste in our seas and elsewhere in nature have forced both consumers and companies to re-examine their packaging-related choices.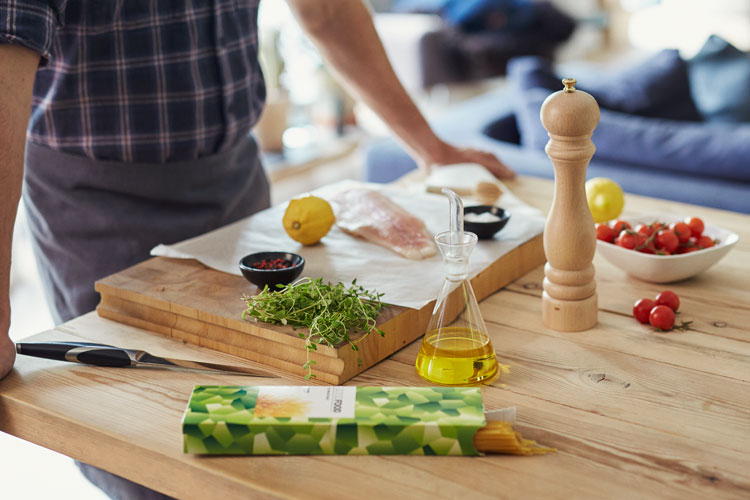 Finnish PEFC certified packaging board is always a sustainable choice: from forest to your home to recycling.
In choosing packaging materials, recyclable and biodegradable paperboard made from renewable raw material is a good choice in many ways. Certified high-quality Finnish paperboard is a recyclable material and the origin of its raw material is always known: the wood material comes from sustainably managed forests that bear comparison to international competition.
Most Finnish forests are PEFC (Programme for the Endorsement of Forest Certification) certified. A PEFC certification tells the consumer that the wood used in the product comes from a sustainably used forest that is managed taking nature values into consideration. It also indicates that the working conditions and safety of the people working in the production chain are in order. When consumers buy Finnish PEFC certified fibre-based paperboard packaging or toilet or kitchen paper, they can be sure they have made a genuinely sustainable choice.
Forest certifications and Finnish know-how also have global importance and impact. PEFC is the biggest forest certification system in the world, and 80% of Finnish forests are PEFC certified. The system is partly the reason our forests are growing better than ever and the amount of deadwood, which is important for biodiversity, has increased in our forests. Globally, only 10% of forests are covered by any certification system.
As the environmental impacts of packaging extend beyond manufacture and use, the recycling of fibre packaging is also important. Luckily, in Finland, it is also fairly easy. Through recycling, the fibre will live on in another product. Pure primary fibre is the best, safe option for e.g. food packaging, while recycled fibre has various other uses. Consumers can impact their environmental footprint not only by what they choose to buy at the store but also by recycling.
Päivi Makkonen
Vice President, Sustainability
Metsä Group