Country-of-origin labels for food products have been a major topic of discussion at the beginning of the year. It is important that consumers be able to trust product information. Finnish grocery stores work continuously to promote openness also in long food chains, and consumers, too, can make a difference.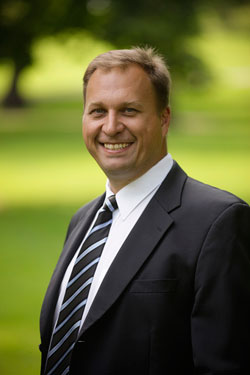 Stores want to provide consumers with the information obtained from food suppliers and the manufacturing industry. The more information is provided, the better. The use of horse meat masquerading as beef, which is being investigated by the police, is nothing short of fraud. It is extremely important for grocery stores that the matter be sorted out and prevented from happening again.

Grocery stores strive to ensure the safety of products and the accuracy of information as best they can. Legislation, product testing and traceability, among other things, are taken into account. Stores carry out thousands of quality assurance tests every year and work in close cooperation with customs. This guarantees that most suspicious products never reach the shelves. If, however, Kesko becomes aware that a product on the market is unsafe or misleading for the consumer, a product recall is made.
Consumers can make a difference with their choices
Quality systems, i.e., product certification, help ensure product conformity. Voluntary labelling systems, such as the "Food from your own country" label, and EU name protection systems guarantee that the origin of products is known. The Lappish almond potato (Lapin Puikula) is an example of a product with protected designation of origin. Consumers may also choose from other name-protected products.

As regards products to be sold at the service counter, the store personnel are able, if necessary, to find out the origin of the raw materials of products such as salads and convenience food. The origin is always indicated for fish and beef to be sold at the service counter (already mandatory by law for beef). The information of other products is also available on their price labels or on the store's notice board – if there is enough space for it.

Therefore, stores and consumers can rest assured about quality levels and information reliability – for both domestic and imported products. Although this procedure cannot guarantee full protection, for example, against frauds like the horse meat scandal or other criminal activities, it ensures quick reaction in these problem situations. This has also been proven by the swift actions of companies and authorities during the horse meat scandal.
Author: Kari Luoto, Managing Director of the Finnish Grocery Trade Association