Eveliina Hostila from Hope: Hope supports families with children through crises
Eveliina Hostila | 16.09.2020
The coronavirus crisis in the spring was very tough for families with children. As many as an additional 100,000 children faced scarcity of financial resources. The crisis was also tough for those families already struggling with their daily finances before the crisis, as the challenge in many families was not just the pile of unpaid bills but how to cope with the situation. Everyday life was harder than it had been before, and it was not easy to turn the uncertainty into hope. The need for support will continue for quite some time.
"The biggest help has been the hope of better times. You have provided clothes for my children and allowed them to have hobbies. My family has experienced a lot of joy from all the support and help."

The Hope – Yhdessä & Yhteisesti association helps thousands of low-income families with children across Finland annually. We want to help make it possible for children in Finland to have more equal opportunities for good everyday lives. We distribute donations of clothes and things, support the hobbies of children and young people and offer small moments that light up their daily lives so that in addition to fulfilling their basic needs, children and young people have the strength to dream and to fulfil their dreams.

When the dreams of a 12-year-old came true, it was a big thing. "Did some want to help me in particular?" he had asked feeling bewildered.
Luckily there are people who want to help. You see, we believe that doing small, good deeds increases optimism, and doing things together brings a feeling of meaningfulness. Things you don't need or time you can give can help to fulfil the dreams of someone else and make their everyday life easier. People need help now more than ever because people's lives were severely put to the test last spring.
"In practice we hit rock bottom."
When many people's income declined during the spring through temporary lay-offs and unemployment and expenses grew due to the lack of school meals, many families were in crisis. Low-income families were unable to save money by skipping a holiday, because they wouldn't have had the money for a holiday in a normal situation either. After the tough spring, the number of calls we have received has grown. In August, 3,000 families asked us for help.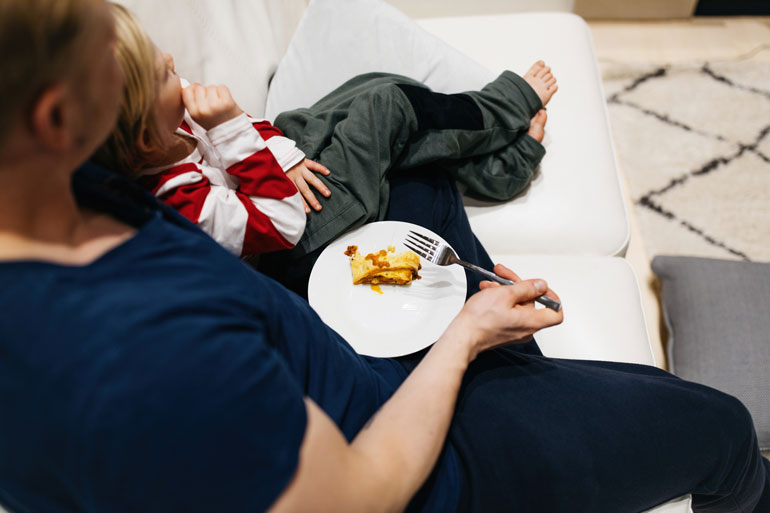 Our work is based on voluntary activity. There is plenty of work for hundreds of helping hands in our offices, sorting out and distributing clothing donations or enabling cooperation with other parties. These helping hands include partner companies who are very important to us. For example, Kesko's donation allowed us to hand out a food gift card to 800 families in the middle of the coronavirus crisis.
You can get involved by giving us some of your time or by making a donation in the form of clothes, things or money. Choose the way that best suits your situation. That's all we need.
The quotations are from Hope's customer survey (August 2020).
Eveliina Hostila
Executive Director
Hope – Yhdessä & Yhteisesti association
https://hopeyhdistys.fi/