Jussi Rinttilä: K circular economy – the Gasum way
Jussi Rinttilä, Gasum | 11.02.2019
K Group is known for being a strong and responsible operator. We at Gasum have been delighted to work on a sustainability story together with K Group. Gasum is known for being an expert of the Finnish energy sector, and is gaining reputation as a promoter of circular economy and contributor to a cleaner environment. In the past few years, we have helped industries and traffic take major leaps towards a low-carbon future in Finland as well as in Sweden and Norway. One element combines all our operations – methane molecule.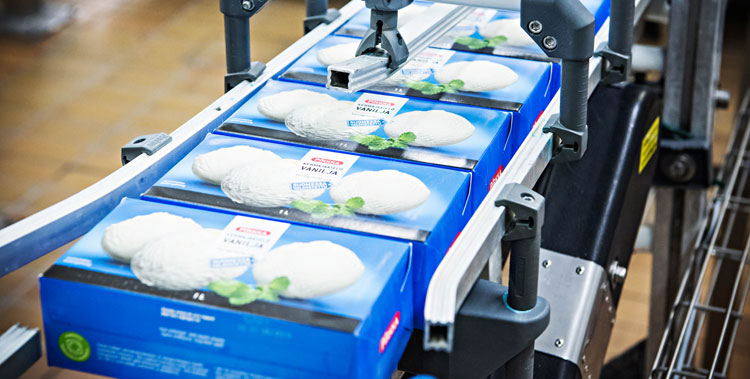 We receive about million tons of biomass annually and turn it into biogas and recycled nutrients and fertilizers for our customers. Biogas can also be utilised in food production. Did you know that K Group's Pirkka ice creams made at the Turenki ice cream plant are manufactured using Finnish renewable biogas produced by Gasum? The biogas used for manufacturing ice cream at the Turenki plant has been produced from inedible organic waste collected from K-food stores, which Lassila & Tikanoja delivers to our biogas plant.

On top of that, Stora Enso manufactures Pirkka ice cream packages in its boxboard mill using also biogas as the fuel. This great circular economy story is completed by K Group's gas-powered trucks, which transport the goods purely on gas. Besides energy, the organic waste of K Group is also turned into organic recycled nutrients.

In the biogas production process, nitrogen, phosphorus, potassium and carbon are returned to the natural cycle to grow new crops. Utilising the recycled nutrients generated in the process helps to reduce the use of fossil and imported fertilizers. The nutrients generated in the biogas production process provide a perfect consistency for an eco-friendly fertilizer on fields and for mitigating combustion gas emissions, just to name a few of its environmental applications. The reject water generated in our biogas plant in Turku is processed into an ammonia solution using evaporation technology. The solution is used by, for example, Algol Chemicals, which distributes it to industrial end-users as a recycled product.

The idea behind circular economy is to reutilise material and energy that was previously wasted. This offers a natural solution to the world's capacity problems as energy use and the population are growing. Biogas is a great example of the solutions of circular economy – it is a domestic fuel that is produced nearby and its utilisation helps to minimise the amount of unused waste and emissions.

The writer is Jussi Rinttilä who is the Sales Director of biogas at Gasum

Ps. Promoting circular economy is always a joint effort. In the previous K Team Days in Tampere, we shared a stand with our partners Lassila & Tikanoja and Stora Enso. Methane is of many uses and joins together.