Am I a boss with genuine presence?
Päivi Salminen-Kultanen | 18.09.2012
Due to my job, I have in recent years visited several companies preaching about the changing expectations of young people concerning leadership. At the same time, I have actively given a deep thought to whether I know how to be a good boss and fellow employee to the young people at my place of work. Where have I made most mistakes? Being an energetic person, I want to be on the move all the time, to have ten irons in the fire. I want to steam along, participate, network and have results – with the consequence that sometimes, despite my sincere intention, I have no time to be genuinely present. I dare to claim that there are people with the same problem in many organisations.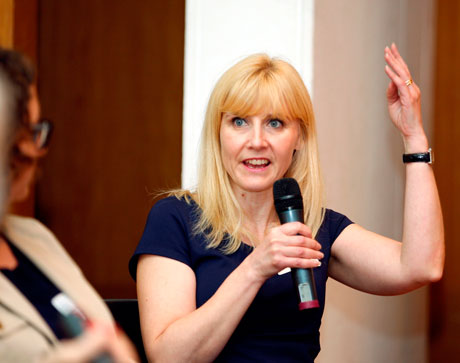 Päivi Salminen-Kultanen

'The Young People and Management' study carried out by T-Media and Economic Information Office (TAT) reveals that too much haste makes young people give fewer points to managers. 95 percent of young people consider it important that supervisors help them develop in their work: spar, coach and listen, encourage employees for individual work and idea generation. Also, 87 percent of young people want their supervisors to show interest in what their subordinates are doing. 58 percent of respondents say that tailoring work duties according to competence and interest are among the two most important flexibility factors, rather than, for instance, fitting a trip abroad in between job assignments. This, if anything, requires presence.

Young people think that the most important factor promoting professional development is thorough induction. In open answers, they emphasise that sufficient time should be reserved for induction. Active feedback also plays a significant role. Much more and also more diversified feedback than currently should be received, at work spontaneously and on a daily basis. The more age and experience young people have, the more often they include giving responsibility and challenges among the three most important factors supporting development. The boss, with eyes and ears open, should be there observing the development of each young individual.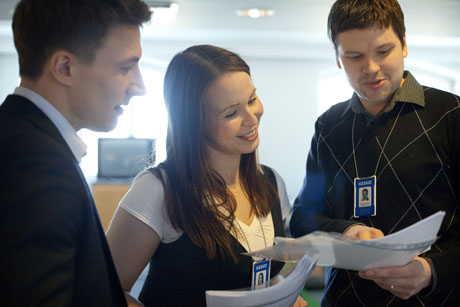 When communicating, young people make active use of information and communications technology: quick and open exchange of information is important for them. If they don't see the boss in the office, they chat. However, in their opinion, virtual online communications are no substitute for the physical presence of a supervisor and fellow employees - they just make communications easier in a hurry. Supervisors must still have genuine presence.

Supervisors bear great responsibility for the company's reputation as an employer. If expectations of good leadership are not fulfilled, 84 percent of young people estimate that they will tell their friends about poor management, while 94 percent of them say that hearing about poor leadership from an acquaintance will reduce their interest in seeking employment with the employer in question. Nearly the same number say that this kind of information also decreases the company's reputation as an employer. Young people with more work experience most probably react to poor leadership by seeking new employment.
Päivi Salminen-Kultanen is Business Director for Survey Business Unit and Partner at T-Media Oy. In mid-September, in cooperation with Economic Information Office TAT, T-Media published its third 'Young People and Management' study, which had more than 2,400 high school students, vocational school students, university students and employed young people aged under 30 as respondents.