IR blog: Kesko publishes Data Balance Sheet as the first listed company to provide investors with insight into the potential offered by our vast data assets
22.03.2022
Kesko is the first listed company in Finland – possibly even the world – to publish a Data Balance Sheet report as part of its Annual Report. We want to provide investors and other stakeholders with open and transparent information on how we currently utilise Kesko's vast data assets to benefit our business, our customers, and our partners and retailers, and how we do this in a sustainable manner that ensures all data is protected and secure.

Digitalisation is a key focus area in Kesko's strategy. We see the impact of data comparable to that of our financial and human capital. Up until now, however, corporate reporting has mostly presented data-related issues from a risk management perspective, notes Hanna Jaakkola, Kesko's Vice President of Investor Relations: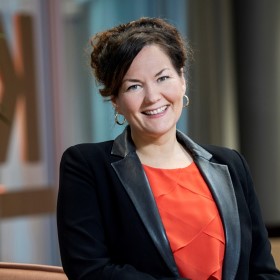 "With the new Data Balance Sheet report, we want to expand the point of view to cover the opportunities and value creation potential data and its utilisation can offer. There is no established framework for this type of reporting yet: by being the first listed company in Finland to publish a Data Balance Sheet, we lead the way in more open and transparent corporate communication also in this area."
Kesko to double its data utilisation by 2025

Kesko has at its disposal vast data assets: in Finland alone, of a population of 5.5 million people, some 3.3 million are active members of our K-Plussa customer loyalty scheme. In total, our digital services have some 25 million visits per month. We see further untapped and constantly growing potential in data use: we estimate that we are currently utilising some 25% of our data capital, and aim to double the figure by 2025.
"The Data Balance Sheet report is a big and important package, which provides extensive information on Kesko's relationship to data," says Minna Vakkilainen, Vice President of Analytics and Customer Data, who had an integral role in the development of the report. "The report explains what Kesko's data balance sheet is, what our data capital comprises, and what services we've built on the data and what value we've derived from it," says Vakkilainen.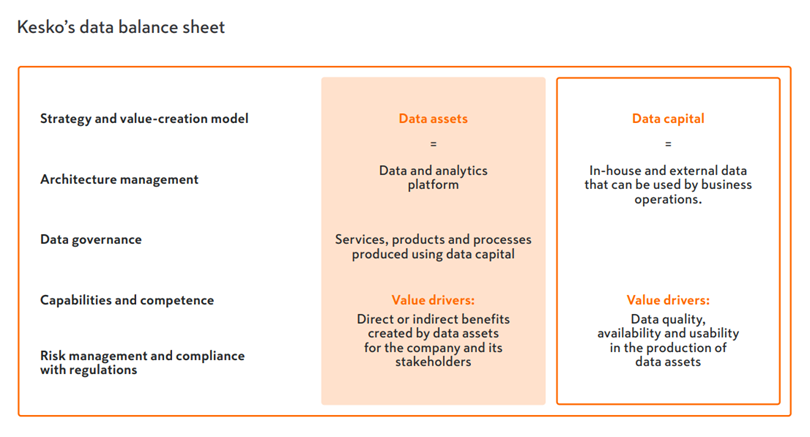 Using data to make our own operations more efficient and our customers' lives easier
The Data Balance Sheet report contains many practical case examples of the ways in which Kesko uses data to benefit both its customers and its business, from utilising software robotics to handle product complaints by retailers, to the K-Valikoima selection tool that helps retailers fill their shelves with the right products, thus improving customer satisfaction and reducing food waste.
Data is also used to create services that make life easier for Kesko's customers, such as the K-Ostokset service that enables customers to track the nutritional values and carbon footprint of their grocery purchases, and digital shopping lists, which can automatically include your favourite products and can be easily shared between family members.
Data sustainability and security crucial aspects in Kesko's data utilisation
The report also details Kesko's approach to data sustainability. According to Minna Vakkilainen, this means that when we create value using data, we do so in a manner that is sustainable and fair. This entails transparent and open communication on data so that customers are able to trust that their data is collected and handled in a responsible manner.
Data sustainability also entails ensuring appropriate information security, data protection, and customer privacy. Kesko is proactively developing its capacity to respond to data security threats and cyberthreats and to ensure the resilience and continuity of its operations in various fault situations. Rapidly developing technologies and changing regulations challenge us to stay one step ahead in protecting our customers, partners and operations.
What is a Data Balance Sheet report?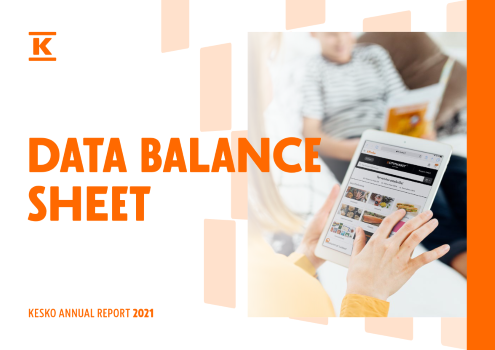 For Kesko, data plays a key role in creating positive customer experiences, improving operational efficiency, and managing our physical and online stores and supply chains. The Data Balance Sheet report describes in detail – with multiple practical case examples – Kesko's data strategy, i.e. how Kesko utilises data sustainably to benefit both its business and its customers. The first report focuses mainly on our consumer grocery trade operations in Finland.
The report also details how Kesko proactively manages data-related risks and how we ensure our data use is responsible and sustainable.
Read Kesko's Data Balance Sheet report