Kesko's Investor Relations receives multiple awards
07.02.2023
The Finnish Foundation for Share Promotion handed out awards for outstanding Finnish listed companies at the end of January. Kesko's investor relations were honoured with awards for best investor web pages and best head of investor relations for Hanna Jaakkola. The achievements are based on determined work over the years to offer the best possible investor service to all investor groups in all channels.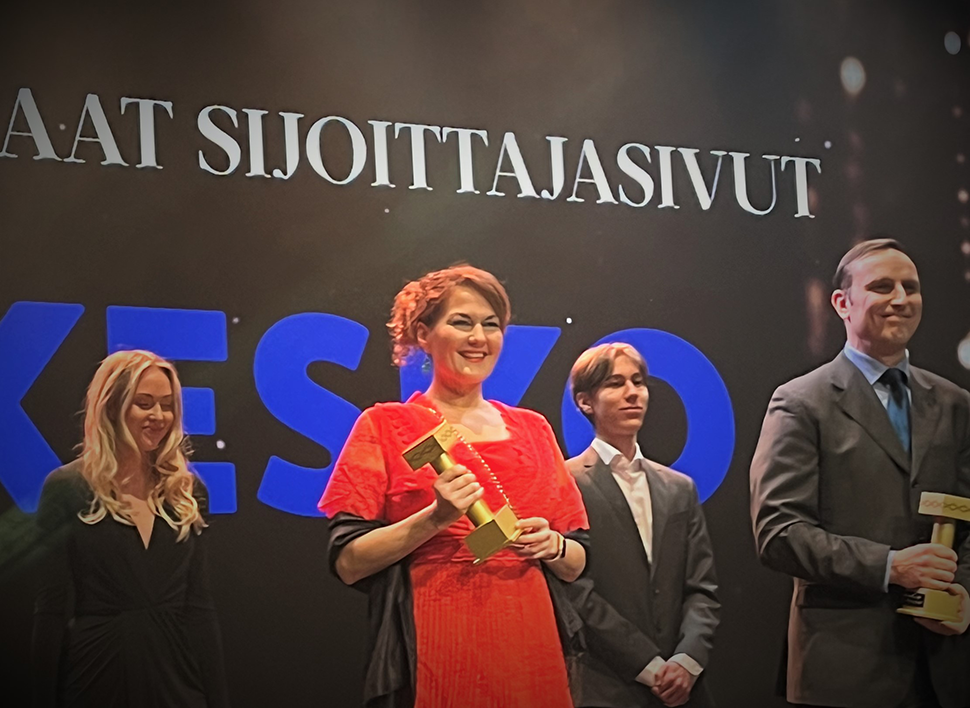 Kesko's Vice President of Investor Relations Hanna Jaakkola got to collect two awards at the gala event hosted by the Finnish Foundation for Share Promotion
The Finnish Foundation for Share Promotion is a neutral foundation that aims to promote retail investment and develop the securities markets in Finland. To promote best practices in e.g. investor relations and sustainability reporting, the foundation hands out awards to listed Finnish companies that excel in these areas.
Kesko's investor webpages ranked No 1 among Finnish large caps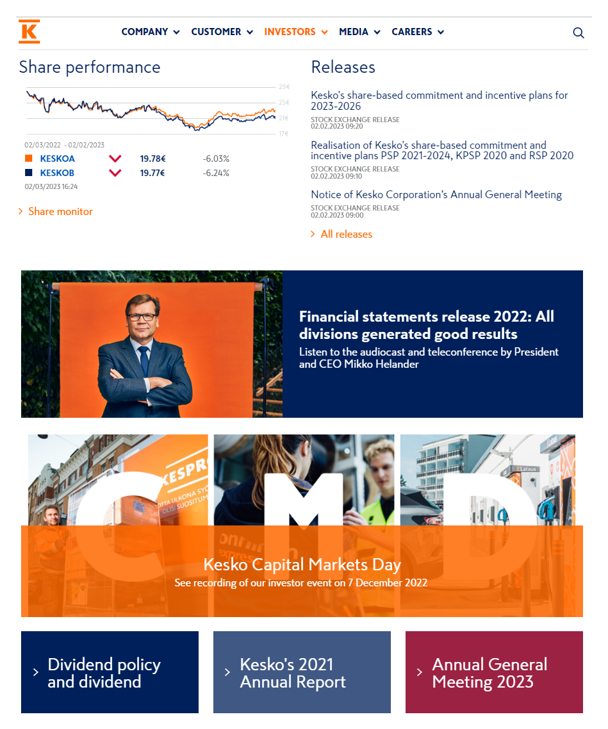 The Finnish Foundation for Share Promotion and the Finnish Society of Financial Analysts have been handing out awards for the best investor web pages since 1999 in an effort to promote best practices. A key criterion for the best investor web pages is that they enable investors to find all relevant information as easily as possible.
Kesko has done well in the competition over the years, and is in fact the only company in its category to have made the Top 3 for six consecutive years. This year, Kesko received the highest overall score of all reviewed companies, and was awarded as best in the large cap category.
In all investor communications, Kesko aims to present relevant information succinctly and effectively, in a manner that is easy to understand. The same principles apply to its investor web pages.
We constantly develop and add new topical content to the web pages. In recent years, our particular focus has been on ensuring that investors can find information on how exceptional circumstances, such as the pandemic and the war in Ukraine, may impact Kesko's business.
Typically the same themes and issues interest both big international investors and Finnish retail investors, which is why another key priority with our investor web pages is ensure all investors have equal access to relevant information.

Hanna Jaakkola named IRO of the Year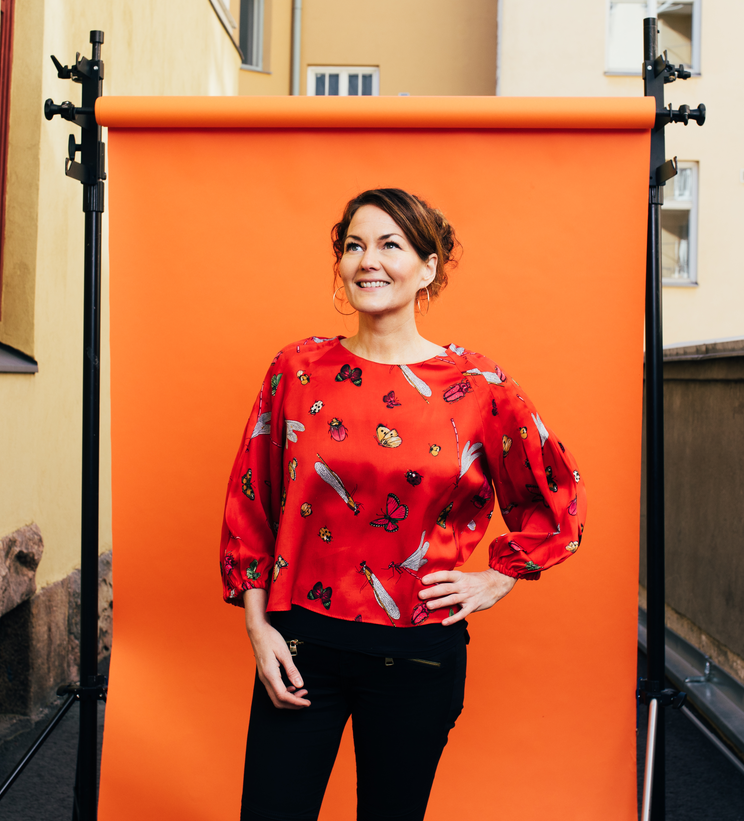 For the first time ever, an award was also given in the category of best head of investor relations. The competition jury selected four finalists, and the winner was chosen by public vote, with Kesko's Hanna Jaakkola winning the title.

Jaakkola joined Kesko as Vice President of Investor Relations in autumn 2019. The competition jury noted that since then, Kesko's shareholder base has more than doubled, which is an extraordinary achievement.
Jaakkola was thrilled and proud to receive such recognition:
"My work is made easier by the fact that everyone in Finland knows and has shopped at K-stores. Kesko also pays good dividends. This is my dream job and I'm passionate about it. While investor communication is mandatory and strictly regulated, when it comes to promoting investor relations, the sky is the limit! And you can have fun and make friends along the way, too."