IR blog: Kesko's Chief Digital Officer Anni Ronkainen trusts data to tell us how to make customers happy
15.06.2021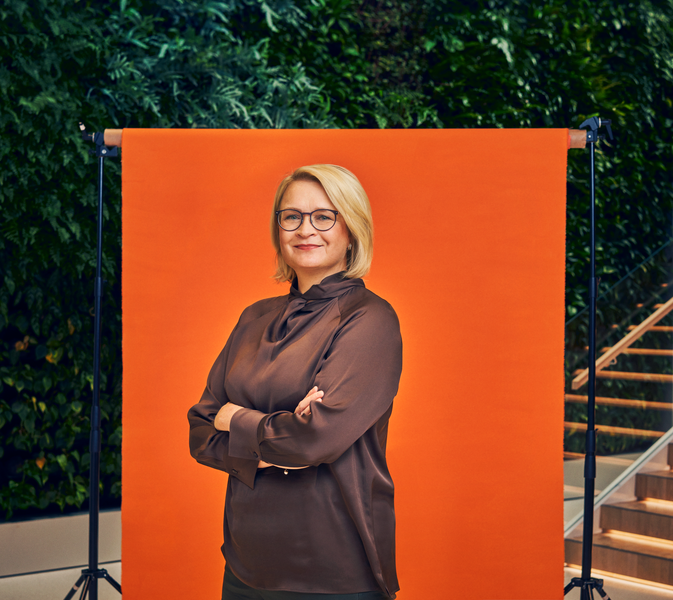 Anni Ronkainen joined Kesko's Group Management Board as the company's Chief Digital Officer in 2015, having previously worked as Google's Country Manager in Finland. During her extensive career, she has witnessed first-hand the digital evolution from the first primitive corporate websites to the modern use of analytics and AI to predict future customer behaviour.
Ronkainen sat down with Kesko's Vice President of Investor Relations Hanna Jaakkola to discuss how Kesko uses data to create excellent customer experiences and how Kesko intends to maintain its No. 1 position in Finnish online grocery trade.
(The discussion is available in Finnish as a podcast here).
K-retailers

crucial in

making Kesko No. 1

in

Finnish online grocery

trade
The popularity of buying groceries online has exploded in Finland over the past year, naturally boosted in part by the pandemic. Understandably, developing Kesko's online grocery sales solutions has also kept the CDO very busy. The hard work has paid off, with Kesko currently being the undisputed market leader in online grocery in Finland with an over 50% market share.

Ronkainen notes that the top position is the result of long-term efforts on Kesko's part. Kesko had been developing its online capabilities long before the pandemic, though for years online only accounted for a very small share of grocery sales in Finland for both Kesko and its competitors: in 2019, the figure still stood at just 0.6%, jumping to 2.5% in 2020.
"When the pandemic hit, we had the basics for online grocery operations in place. What enabled us to quickly scale up operations is our retailer business model: our grocery stores are run by independent retailer entrepreneurs, who do everything they can to best serve their local customers. The retailers have also played a crucial role in driving growth online, while Kesko has provided the platform and enabled smooth online operations for the retailers," says Ronkainen.

Anni Ronkainen expects online grocery shopping to become a lasting, slightly growing trend in Finland. But can Kesko maintain its market-leading position also going forward? The CDO acknowledges that it is a constantly moving target. Customer expectations are growing, and it is crucial to pay close attention to what the customers want.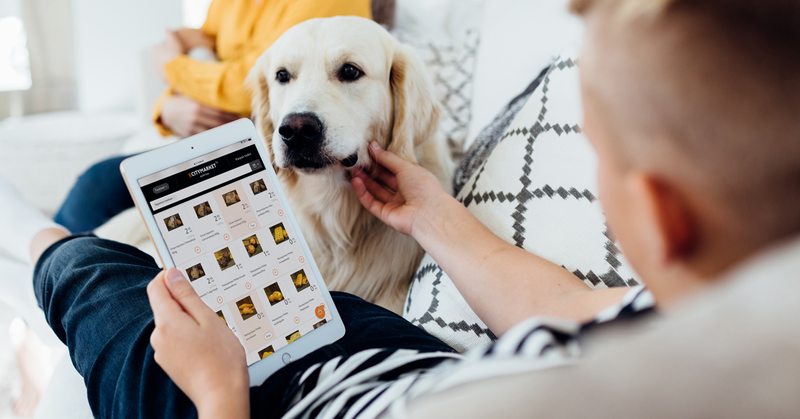 "We must review new service options while simultaneously also examining new delivery alternatives. We must also constantly keep operational efficiency in mind. It's important for Kesko to make the combination of physical stores and online shopping a competitive advantage for itself, and to offer a seamless solution to customers."
U
tilising customer data responsibly to offer more personalised service in the stores
Ronkainen believes that the possibilities of utilising data and digitalisation in K Group's physical stores extend far beyond the current use of electronic price displays and marketing screens. New solutions entail more extensive use of customer data, respecting of course all regulatory guidelines on the matter. Ronkainen notes that Kesko is collaborating closely with authorities on this to ensure that it will continue to be able to utilise data to both serve customers and inform its own business development.
"I'm sure every retailer dreams of the day when they are automatically alerted to the arrival of their best customers to the store, so that they can, for example, offer personalised benefits to those customers. We have a long way to go, and of course need to first resolve all regulatory aspects."
The basics of a good c

ustomer experi

e

nce

are the same whether buying groceries or a car
Providing positive customer experiences is part of Kesko's strategy. Good customer experiences are crucial for Kesko's all three divisions, that is grocery trade, car trade, and building and technical trade. According to Ronkainen, Kesko is able to leverage the experiences obtained in one division in the other two.

"When it comes to creating a positive customer experience, the same principles apply in all our divisions. However, there are also division-specific critical factors that we must be able to identify. NPS is a good tool for measuring customer satisfaction, but it does not tell us why customers are happy. This is why we need lots of additional data to find out where the magic comes from."
One area of retail where customer experience has not, perhaps, been so central, is car trade.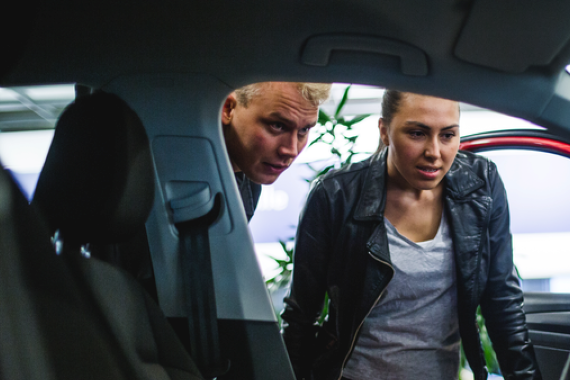 "We've all heard some stories, and there is plenty of room for improvement in the car sales business in general, especially perhaps in the treatment of female customers. Consumers expect good service regardless of whether they are buying groceries or a car. This applies to online shopping and digital services as well as visiting a car dealership in person."
When

adopting new technologies

, timing is everything
The world is changing fast, with new technologies constantly being introduced. Ronkainen emphasises the importance of identifying the technologies that are crucial for customers on the one hand, and for Kesko's business on the other.
"It's a constant race, and timing is also crucial: we must determine the right time to adopt new technologies so that we are not too early and not too late. We must stay alert to see the changes in people's online shopping behaviour, so that we will be ready to move to the next stage when it's the right time," says Ronkainen.
Anni Ronkainen firmly believes that a business can't go wrong as long as it keeps the customer at the centre of everything it does: "It's when you concentrate on optimising internal processes that you lose focus, you forget about customer needs. When developing new solutions, it always essential to remember who they are for."