IR blog: FAQ about Kesko's Q3 result answered
05.11.2020
Kesko's net sales grew in comparable terms in Q3, totalling €2,651.9 million, thus falling short of the consensus estimate of €2,672.9 million. Our comparable Q3 operating profit totalled €181.8 million, an increase of €38.2 million adjusting for the change in Kesko Senukai's consolidation method (Kesko Senukai reported as a joint venture instead of a subsidiary as of 1 July 2020). The operating profit exceeded the market consensus expectation of €177.1 million.

The Q3 cash flow from operating activities totalled €286.6 million, and it grew by €95.0 million. We were also able to meet our long-term financial targets faster than we had anticipated.

Kesko specified its profit guidance for 2020. We now estimate that the comparable operating profit for continuing operations will be in the range of €530-570 million in 2020. Before, we had estimated that the comparable operating profit for continuing operations would be in the range of €510-570 million.
The Q3 release and presentation can be found here. Below, we answer frequently asked questions concerning Kesko's Q3 results.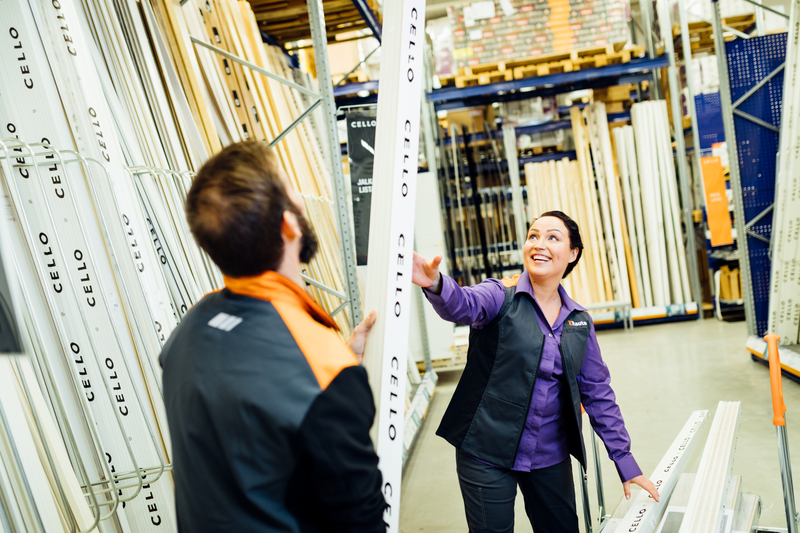 Q: Kesko issued a positive profit warning on 17 September, yet specified its profit guidance now. Has something changed since September?
A: The fact that we are closer to the end of the year makes it easier for us to specify the full-year estimate. The good Q3 results also make projections easier. We now estimate that the comparable operating profit for continuing operations will be in the range of €530-570 million in 2020, while in September we expected the figure to be in the range of €510-570 million.
Q: Have you continued the cost cuts announced earlier this year and have you identified long-term cost savings?
A: We carried out extensive adjustment measures in the spring and partly also in the summer, especially in the business areas that were most affected by the epidemic. Lately, there has been less need for such measures, but we have improved cost efficiency across the board, and some of the cost cuts will be permanent.
Q: How has Kesko prepared for competition now that Amazon has arrived in Sweden?
A: When in 2015 we formed our new strategy – which emphasises strong growth and focus on specific businesses – it was based on the understanding that competition will tighten. We saw that the best way for us to respond to the competition was to become even stronger. Our strategic choices are in part based on international online trade being the least active in areas where we, in turn, are growing.
Q: Are there interesting acquisition targets left on the market?
A: We see the biggest potential for growth in the building and technical trade division, where we have actively participated in sector consolidation in Northern Europe. In our view, growth will be based on strong development in Finland combined with further expansion abroad. We see plenty of potential and opportunities on this front, and we are constantly working on it in various operating countries.
Q: The market for B2B in the building and technical trade is showing signs of slowing down, how does that affect your customers?
A: There are big differences when it comes to the outlook for the construction markets in different areas and regions. We see the most positive outlooks for Infra construction and small-scale construction and renovation. These are areas where we are very strong. The weakest development will most likely be seen in the construction of new housing and shopping centres, but our role in this segment is less significant. Our position is good, as we have fared well against competition. The outlook for the construction market is uncertain, but we are fairly confident when it comes to the remainder of this year and next year, and we do not expect to see any major crash.
Q: Why was there such a significant drop in net sales for the speciality goods trade compared to the year before?
A: We divested our machinery trade operations, which were reported under speciality goods trade. The comparison figures for last year contained €52 million net sales for the machinery trade. Our remaining operations in the speciality goods trade's leisure trade have fared well and we are very happy with profitability there.
Q: How does the political tension in Belarus affect Kesko Senukai's operations and your negotiations with Kesko Senukai's other main shareholder?
A: We have no problems in Belarus, our management there is very good: even under the current exceptional circumstances they have performed well. Our negotiations concern differences of opinion with Kesko Senukai's other main shareholder, and our strategic review concerning our business operations in the Baltics and Belarus will continue as long as necessary.