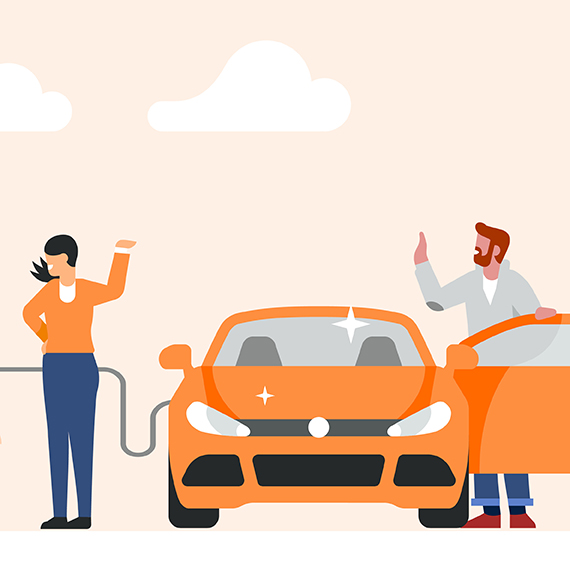 1. Vehicles with low and zero CO2 emissions
All-electric cars are deemed zero emission vehicles, and cars with emissions below 50g CO₂/km are deemed low emission vehicles. Our range also includes cars that use biogas
2. Reconditioned parts offered in aftersales business
Our range of reconditioned parts comprises some 17,000 items. The parts are serviced, and the quality standards meet those of serially produced new parts.
3. Renewable electricity offered to charge hybrid and electric cars at K Charge stations
We began building up a nationwide K Charge network in Finland in the autumn of 2018: by January 2020, the network comprised 106 fast charging points and 268 basic charging points at 76 K-store locations. The K Charge network is the largest fast charging network in Finland, and the stations also always offer the option of basic charging. All electricity charged at K Charge stations is renewable Finnish wind power.
Percentage of sustainable products
Percentage of sustainable products of car trade's net sales in 2021: 22%.