Kesko's principal business model in the Finnish market is the chain business model, in which independent K-retailers run retail stores in Kesko's chains.
B2B trade is a significant and growing part of Kesko's business operations. In 2017, its net sales were €3.8 billion, accounting for some 35% of Kesko's net sales.
Outside Finland, we mainly engage in own retailing and B2B trade. Net sales outside Finland accounted for 22% of Kesko's net sales in 2017.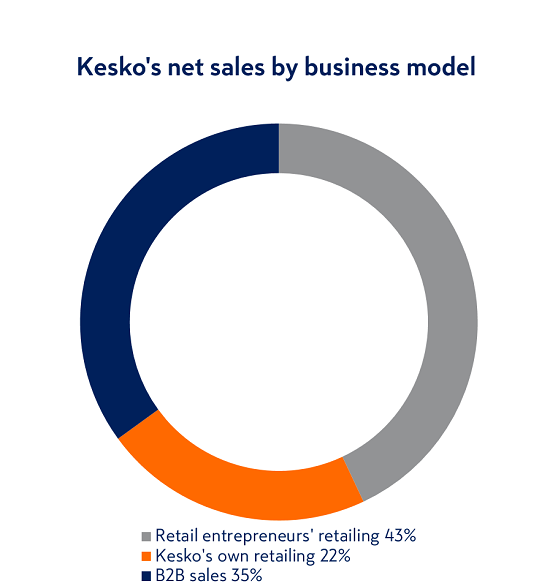 Further information