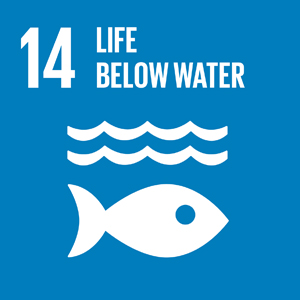 Globally and locally:
• According to the K Group's fish and shellfish policy statement, Kesko's grocery trade, Kespro Ltd and K-food stores promote species on the green list of WWF's Seafood Guide in their selections. Sustainable fish stocks as well as MSC- and ASC-certified suppliers are favoured in selection decisions. The selections of Kesko's grocery trade, Kespro Ltd and K-food stores do not include species on the red list of WWF's Seafood Guide.
• Kespro has the MSC Chain of Custody traceability certificate. All phases of Kespro's fish and shellfish supply chain have been audited, and Kespro and its certified customer restaurants can use MSC and ASC ecolabelling in their marketing.
• The K Group contributes to reducing the amount of plastic litter ending up in water bodies and elsewhere in the environment. In its commitment to the Society's Commitment to Sustainable Development, K Group commits itself to actions aimed at reducing the consumption of plastic bags. Kesko published its plastic policy statement in October 2016.
• In 2017, K Group and the wildlife conservation organization WWF Finland began several years of wide ranging cooperation to conserve and increase endangered migratory fish populations.
• The Pirkka fish patty is made from bream caught in John Nurminen Foundation's Local Fishing Project, which aims to promote sustainable fishing. Bream fishing effectively reduces the environmental burden on the Baltic Sea.