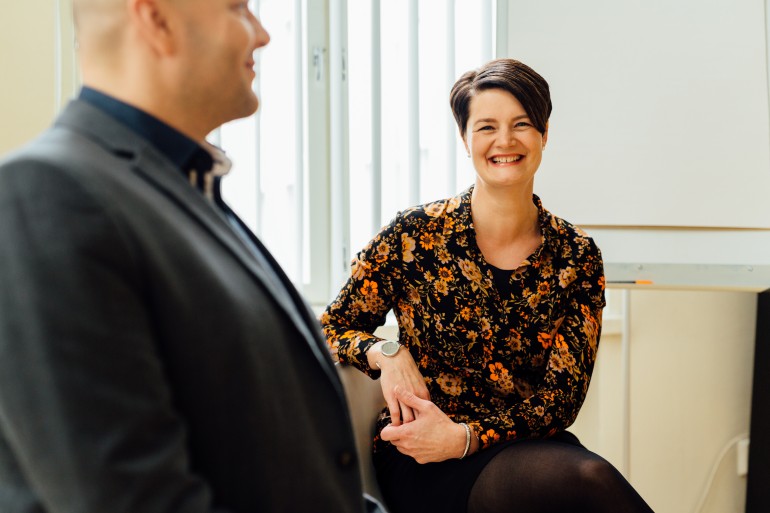 As a leader, you will be developing and steering K Group towards becoming a forerunner in future shopping experiences, interacting closely with our stakeholders. You want to lead by example and a positive attitude and you always have your eye on the future. Creating new operating models comes naturally to you and your main priority is to ensure the best customer experience in the world.
K Group leaders
We want to ensure the constant development of our current and future leaders, which is why we offer various possibilities for continuous competence building, including development programmes that support your ambitions. As a large international organisation, we can offer many alternative career path opportunities.
We operate on a wide scope, and the decisions you make will have an extensive impact. The trading sector is undergoing a major transformation, and at K Group, you get to influence that change. We have invested heavily in digital services to ensure our competitiveness. Come to K Group and help us make it the most modern workplace in Finland.
K Group is responsible, strong and unified
The size and strength of K Group mean we have a notable impact on every area we touch. Our visibility means that we need to be transparent, communicate our stance and adapt.
We take care of each other and our customers, to guarantee we can be trusted. We support society and services by paying taxes and creating jobs. Through meticulous monitoring, we make sure all our products are safe, whether produced locally or far away.
When we go beyond what is required, we can proudly carry the title of the world's most sustainable trading sector company. Yet we refuse to rest on our laurels: we remain humble and challenge ourselves every day – for shopping to be fun.
Let's make a good deal - join K Group.